This was posted over at the Call Out to the Trans rally sponsored by GLSEN that is being held this Saturday. The comment was written by John Keogh.
"I attended the rally on 28 March in New Haven. It was meaningful, and most of the speakers were wonderful. However, one speaker was hatefully strident, calling the administration pigs and making insulting comments about the police. Another speaker was similarly vehement, but more sophisticated. We also had a couple of guys from Antifascist Action–the people who turned the Berkeley protests from a definite win to a definite loss, costing us an awful lot of support across …the nation. They smoked, in a crowd, along with some woman near the mike. Who does that? How completely thoughtless of people with asthma, other reactivity to the smoke, or just ex-addicts like me.
Listen. I am in the Resistance with a whole heart. But I will NOT be a part of anybody's fantasy revolution. Anyone who comes on as if it is Russia in 1919 can just do his or her ego trip in private. If you are arranging something like that in Hartford, let us know, so we can boycott this demonstration. Seriously, I am 100% behind trans youth, with all my heart. But I will not insult police or be part of some fist-in-the-air, brain-in-the-sand revolution.
Get it straight now, because we are in this for the long haul."
A response: Removed by GLSEN. No room for discussion. Teacher knows best.

Oh thank you I am so glad that this is not the revolution of 1919 in Russia even if the current regime has declared war on us and slowly will be taking away our rights one by one until they get to whatever the Christian Taliban has in store for us. I am so happy I don't have to worry about losing any blood on the steps of the Supreme Court or anywhere else for that matter. It sound awful that people were smoking and smelly. I hate the smell of cigarette smoke or any kind for that matter. I am ashamed that I use to smoke wherever I wanted to regardless of who was near me. PU. Car exhaust really bothers me to know end so I don't drive a car. The groups that have long been active and that are listed as speakers and supporters all seem like fine democrats to me, all law-abiding citizens with love in their hearts so no worry there. It sounds like a very enjoyable day while we do our thing for our people with our rainbow flags and love, respect and unity of all. Don't forget to bring your Trans flag.

I am not sure having just joined the resistance last week if change doesn't come about by all different ways and means. I read somewhere maybe in school that there were a lot of nice homosexual groups back in the 50tis and 60ties and then the young said, to heck with this police harassment and Stonewall happened over those nights in June to me seemed like a break this and that rebellion. My goodness they even threw coins at the police instead of giving them to homeless folks. A friend of ours Stormie DeLarverie a butch drag king said of that first night, "The cop hit me so I hit him back."  These were the kind of folks who kicked in the door so the many could walk through or so I have been told. When I heard that a little old lady lived upstairs of Stonewall all I could say is, thank the LGBT communities lucky stars she didn't burn to death. I am not sure and will have to check out more of this history stuff to make sure that people who were and are under attack meet your standards of respectability.You know Mr. Keogh you can thank whatever you thank, that you are not black and trans living on the street. If you were I wonder how much you would love and respect the police how much after being harassed for the umpteenth time how many times you were almost killed before you would lose this attitude?

One thing a big thank you to the groups who are sponsoring this peaceful rally for all of us folks who do not care about fists in the air, leaving our blood behind, smoking at the mic or in the crowd, insulting comments about the police who are always so nice and helpful to old folks who are trying to cross the street or any talk of revolution as that is going just a little bit too far….end of comment.

End of comment. (we thought we went far enough on a respectable pawns of the democrats page.)
Here is what we really will say to the likes of Mr. Keogh and fellow Travelers who are nothing more than pawns in the game of democrat and republicans, who hold back any real advancement and who must be swept away into the dust bins of history. Oh by the way, Mr. Keogh has been nominated for the jerk of the week. Amen to that sister.

Dear Mr. Keogh
Sir, please get your liberal ass out of the way. You are nothing more than a tool of the ruling class, holding everything back and expecting that everyone wants to fight the same old battles over and over again. That does nothing but re-invent the wheel which always ends up missing a few spokes. We need change and we will not get it with or from you. You said "We are in this for the long haul," yes sir some of us have been fighting since the mid-sixties and you know its your brand of over and over that makes us very weary. It is your brand of back and forth, liberal, than right, right than liberal over and over that will lead us to the path of the first revolution. Maybe a lot of us will die in it but then just maybe you guys will see that it is the only way to go. Or you will act like so many before become a Kapo and turn us all in just because you don't like our "fantasy revolution."  Let's get real here Mr. Keogh. We also would like to add that while you sit home on your liberal ass, the anti-fascist folks in New Haven have been working around the clock building large banners, and planing a response to the Hate Bus that is coming to town. Do you know what the Hate Bus is? Who Citizen Go or NOM is? Who  are these hateful people and what are they saying about Transgender folks? That was the anti-fascist group with the large blue banner speaking about breathing as revolution. Do you know that some of the speakers at trans rally in New Have have been for many years responding to the widespread epidemic of violence against Trans people on a daily basis. There are many reasons we act as we do.
Here is one from my revolution.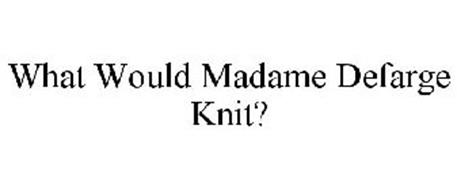 A fantasy revolution? You make us laugh. The revolution is very real. Don't try to hold us back or the promise from history run all over you and your kind. When push comes to shove, when the present regime lights their Reichstag's fire and they begin to crack down, which side will you be on? I bet the wrong side of the barricades. You know I told a little lie in my response to your comment. I have been a revolutionary activist for some 54+ years, have met and seen your type in action, and have to say ENOUGH OF YOU!!! You, your thinking are the cause we are still fighting these same old battles over and over again. Hopefully holding us back this time will not be and option that many will take. You are nothing more than tools of the ruling class. Your comments feed into the split, divide and conquer that is being employed across the country. Mr. Keogh you do not lead the band, get out of yourself. No matter what that train is coming down the track and you are not going to stop it. Its been a long time coming and many of us will make damn sure that it pulls into the station. What will be this generations Stonewall? None of us know. Already shots have been fired at our community and more shots are certain to come. A love fest on a Saturday afternoon isn't going to make it stop, maybe it will make you feel better, or maybe polite society will like you a bit more. Maybe you'll get on the news and your 5 mins of fame and photos of the day will be all that is accomplished. But you know as Harry Hay once said, When push comes to shove you will find out real fast  that in their eyes you are degenerate and they are not. You will find out real fast that they law you helped to get on the books is no longer there. Here today gone tomorrow. So light your candles in the rain, pray for equality for all, cheer on the speakers as a great philosopher who once wrote on these pages said, "Each one as they may. By any means necessary." Remember one thing, the powers that be only gave us our rights because we rioted.
 Comments from the page before the removal.
Comment from GLSEN:
John, this is a youth-led and -centered event. Some of the speakers are from allied LGBTQ+ organizations, but most of them are trans youth and friends, parents, or allies of trans youth. There will not only be speeches but some poetry slams and creative performances, chants, and other important gestures of solidarity. While your concerns are understandable, this rally is about respect, affirmation, and unity, not hostility, disrespect, and division.
Comment from #2
Hi John, as an asthmatic, I do share the concern about smoking in the crowd. That's probably most effective to address on an individual basis, though. I suspect most folks would be understanding if someone near them asks that they move to the edge of the gathering to smoke.
Comment from #2
And while it's everyone's choice to decide what kind of expression they're comfortable being around, I think it's also important that we respect the very justifiable anger of trans people who have been mistreated by social institutions like police.

Comment from us.  I agree 100 % with Comment #2. The trans community must take the lead in this and I will support them as always by any means necessary by all means possible. I can't understand why some folks just don't check out the facts surrounding the police and how they treat the Trans community and other communities. Must live under a rock.

I checked out the GLSEN site and noticed that the posting by Mr. Keog and our comments were removed.
NOTES:
Our brooms are ready!
We have always loved this: The Russian Revolution sent a thrill of joy through the hearts of hundreds of millions of the exploited and oppressed all over the world. Its influence was decisive in the profound wave of revolution which swept eastern and central Europe upon the end of the war. Kings and emperors toppled as this revolutionary upsurge went through Germany, Austria-Hungary, and the Balkans. The whole of European capitalism was shaken to its foundations.
If the peoples of the world were inspired by the Russian Revolution, the capitalists of all countries were profoundly shocked by it. In their fright they trembled at the threatened destruction of their whole system of exploitation and robbery.
The hate bus
REMEMBER:  EVERY REVOLUTION HAS A SPARK.
Our girlfriend and comrade Sylvia Rivera